Planting 1,000 Trees To Regenerate Farmland
See where your MetaTree is planted!
MetaTrees is a unique collection where each tree purchased supports the planting of a real tree on a regenerative farm in Australia. 
Each tree planted is tracked by ID and linked to the corresponding MetaTree ID on blockchain, allowing owners to see the real-world impact of their digital asset.
Each MetaTree is a way to show support for regenerating farmland. 
MetaTrees partners with Regenerative Farmers to plant trees on their farms. Our mission is to plant 1000 trees where each tree has a specific purpose on our farmer's properties. By adopting a MetaTree, you support the planting of a tree with purpose on one of these farms. 
Your MetaTree is directly linked to a specific tree on the farm that is tracked and monitored.
Taylors Run - Michael taylor
Located near in the New England region, Taylors Run is a 1250 ha mixed grazing operation farmed by 6th generation farmer and the 2022 Australia Farmer of the Year, Michael Taylor. Michael runs the farm using regenerative principles such as integrated agroforestry and Silvopasture to produce some of Australia's most premium superfine merino wool.


MetaTrees has partnered with Michael Taylor to start off the planting of  trees on Taylors Run, each tree will service a specific function on Michael's Farm to maximise the benefit each tree will bring to the farm.
Offical MetaTrees partners
How to get your metatree?
MetaTrees isn't just about planting trees; it's about planting trees that serve a function in the landscape.
Unlike other tree planting projects that plant a monoculture (1 tree type) of trees that service little to no function across the landscape. 
MetaTrees will plant a range of tree species, in a range of different locations across Australia and maybe around the world, some trees will serve to produce fruit, others to provide shade, forage for livestock, to improve the hydrologic cycle, or even be managed to provide sawn timber at the end of their life.
JOIN THE
REGENERATION
NOW!
Support the regeneration of MetaFarm and farmland by buying a MetaTree.
Use your Credit Card to buy your MetaTree and we will assign your tree to a farm and create a unique Tree ID
55% of your funds go directly to the farmer supporting their tree planting projects. 
25% goes into future tree planting projects. 
20% goes to marketing, overheads & admin.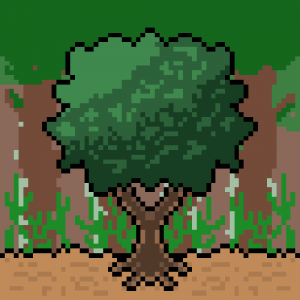 We plant your MetaTree For you!
MetaTrees isn't just about planting trees, it's about planting trees that serve a function in the landscape. A range of tree species will get planted at range of different locations across Australia and the World, some trees will have the serve function to product fruit, others to provide shade,  forage for livestock, or to slow down the flow of water. Each MetaTree will be planted with a specific function in mind to service the whole farm ecosystem.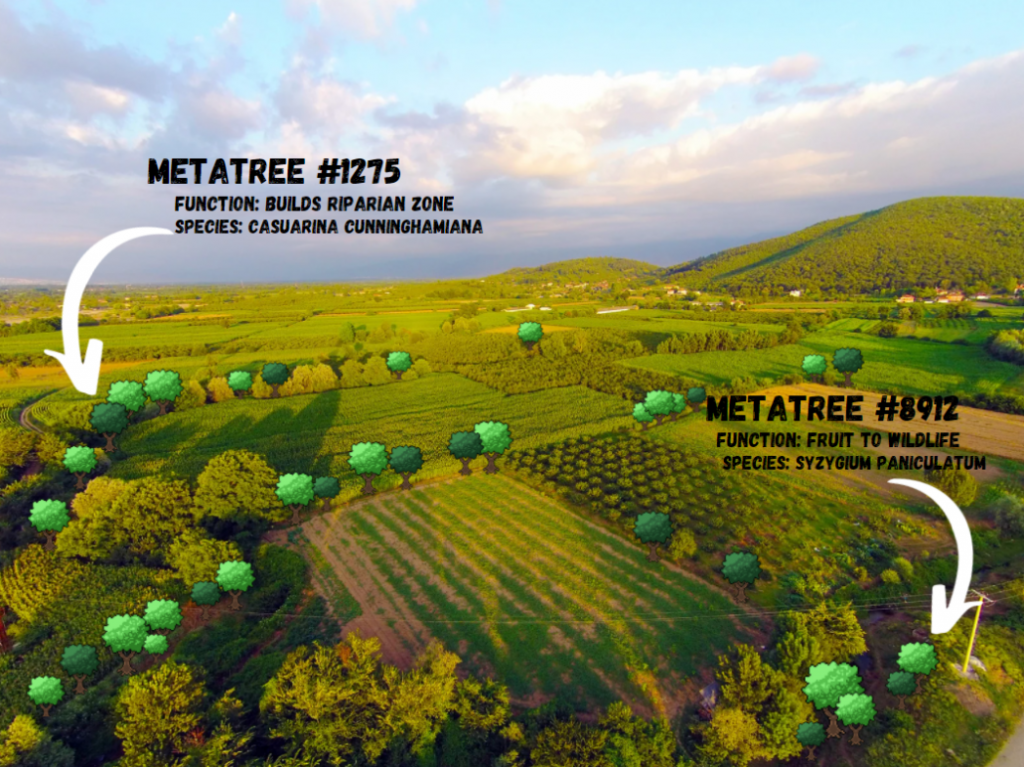 Keep up-to-date with your MetaTree ID
Your MetaTree's function, growth and location will be tracked over the course of it's growth using blockchain technology. This allows you to see the impact that your having on the landscape.
creators that know why planting trees matters.
Our MetaTrees' team is passionate to disruptively change modern farming using regenerative principles and community. The team is driven to restore farm ecosytems, heal the environment and to help other farmers build their farms regeneratively.
Teale Simmons
Studying BSc/BAdvStudies (Agric), Founder Of Agresol & Farmer
'Regen Ray' milidoni
Soil Health Advocate & Host of Secrets of the Soil Podcast.